6 Inch Square Cake Board, Gold Corrugated with Premium Wrapped Edges
Item No: T12GS6B, T12GS6C
Product name: Square Cake Board, Gold Corrugated with Premium Wrapped Edges
Size available: 6 inch
Thickness Available: 12mm
Feature: Wrapped edges by foil embossed, have a white back or without a white back
Material: Corrugated Board
Packaging: 6pcs in shrink wrap
The strong double wall corrugated cake boards can sustain a lot of heavy weights. At 12mm thick they are strong enough, reliable and easy to stack and store. It's a perfect tool for your wedding cakes, layers celebrate cakes or other heavy cakes.
The edges of this corrugated gold cake square are squared-off smooth and protected.
Have a white back!
Without a white back!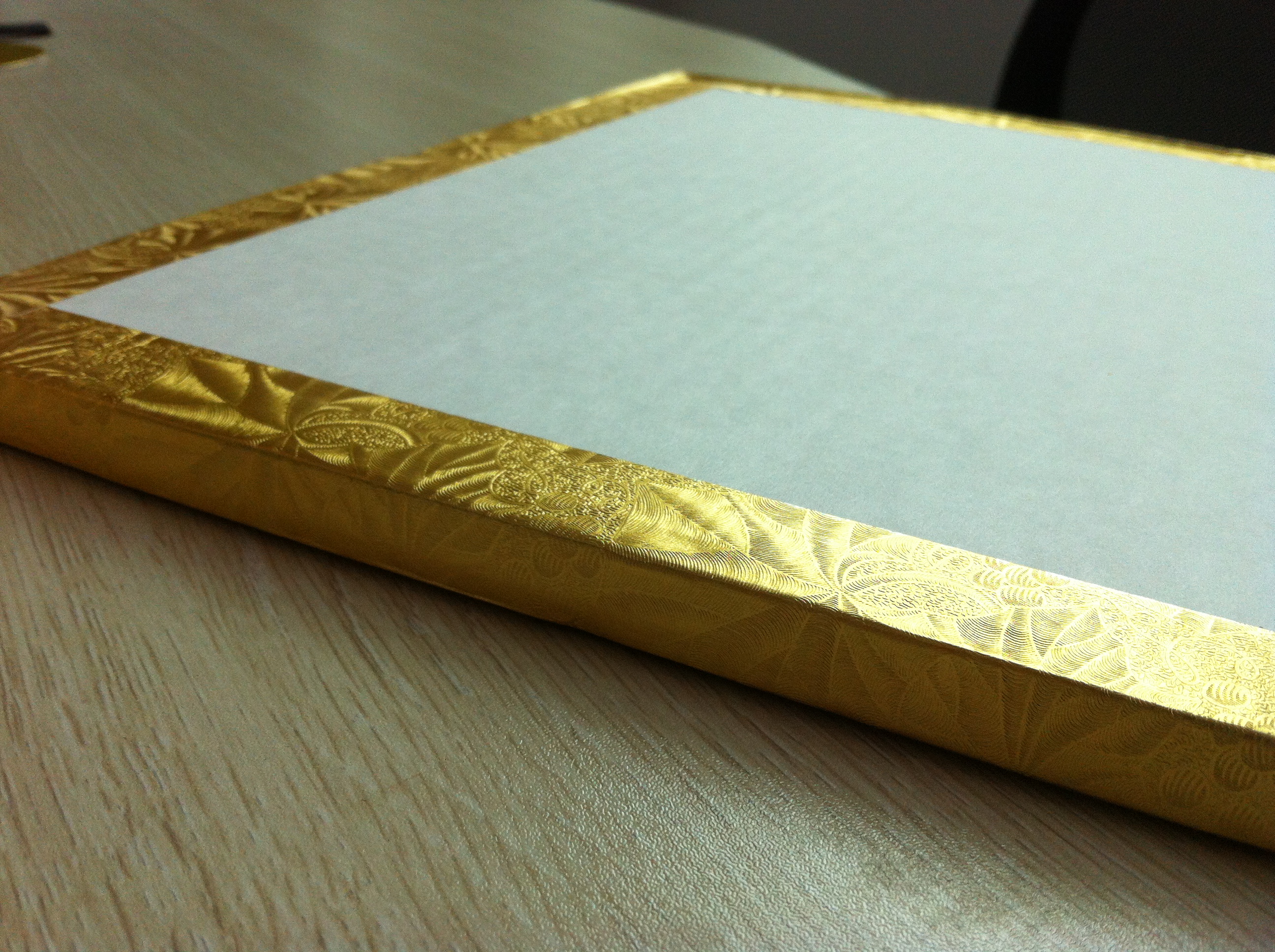 The grease and moisture-resistant material continues over the edges, providing a finished look. Your cake boards will not only look good, but frosting and crumbs won't be finding their way into the two layers of corrugated material that stiffens the cake board.
A good example photo to show you this perfect gold cake board!!!